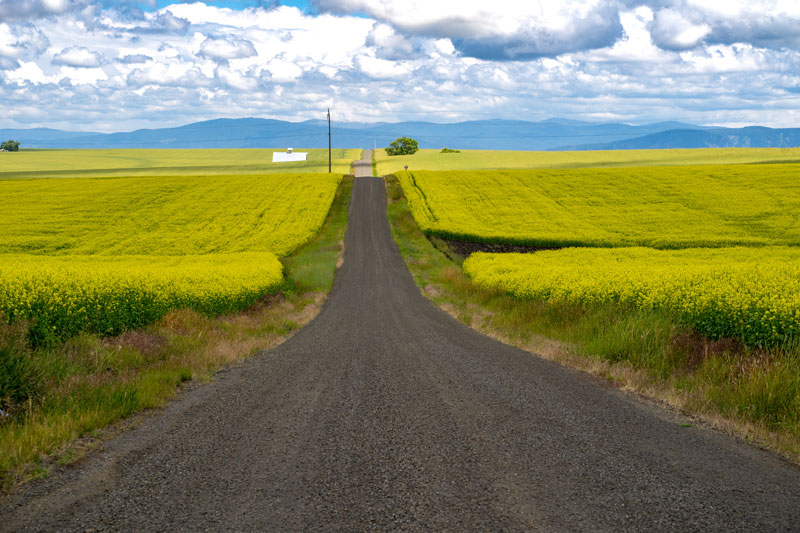 Cottonwood
Nesled on the Camas Prairie, the community of Cottonwood started in 1862 as a stage stop for journeys into the mining communities of Florence, Warren and Elk City. Today it services the surrounding agriculture community, residents and visitors with an offering of amenities and retail businesses.
Winter recreationists enjoy the family atmosphere at the Cottonwood Butte Ski Area. It offers downhill skiing, a day lodge for refreshments and ski equipment rentals. Cross-country skiing is available along with snowmobilibing.
Many hunting and fishing enthusiasts stop in Cottonwood on their way to the Salmon River and Joseph Plains areas.
The Monastery of St. Gertrude, a large stone Catholic convent built in the 1920's, exemplifies the area's Catholic heritage.
Area Links
Ferdinand
Located approximately eight miles north of Cottonwood along U.S. Highway 95, offers a look into a quiet life on the Camas Prairie. Ferdinand offers a small complement of services including a gas station, post office, restaurant and a full-service veterinarian. As with many Camas Prairie communities, Ferdinand offers close access to both river and wilderness recreational opportunities.
Craigmont
Located along highway 95, Craigmont is a rural community with an agricultural/tournist based economy. It's population is 556 with an elevation of 3805. It became a town 83 years ago when the town of Ilo and Vollmer, separate by the Camas Prairie railing, merged to form one community.
With the Salmon River to the south and the Clearwater River to the north, the Prairie which lies between is home to record book white tail deer and elk hunting. World class kayaking and whitewater rafting on the Lochsa, Selway and Salmon Rivers are all within a one hour drive across the Camas Prairie.
The city of Craigmont's bigest asset is the people who live in and around the community. The people of Craigmont are friendly, courteous, hardworking, and eager to lend their services for the betterment of the community at all times.
Courtesy of Mayor Roger Riggers, Craigmont, ID
Winchester
Winchester, Idaho is a quiet, day camp and vacation destination located on the western edge of the Camas Prairie, surrounded by ponderosa pines. This former lumber mill town, now boasts of fishing and camping at Winchester Lake State Park, a refuel center (for both people and machines) for those enjoying fishing, snowmobiling, camping, four-wheeling, hunting, and exploring the scenic, Craig Mountains. Mayor Stephen Bly says, "As I travel and speak all over the country, I am asked where I live, I tell them in a North Central Idaho town of 300 people, at 4000 feet elevation, in the pine trees, next to a scenic lake. They all nod their heads, this is the Idaho the rest of our country imagines our whole state to be. I tell them Winchester is a frontier town, and they laugh as if the western frontier vanished a hundred years ago. That is okay. We'll keep it our secret."
Courtesy of Mayor Steven Bly, Winchester, ID